How The Cloud Can Help Your Small Business Get Big
I find myself using more and more cloud-based tools in my business, especially those that allow me to access the same data on my laptop, tablet, or smartphone. John Terra returns this week with a few of his favorite apps, including some I haven't seen before. Check them out – perhaps there's one or more that you can use yourself or recommend to a client.
If you are a freelancer or small business owner, you're looking for any competitive advantage that can save you time, energy, and money. After all, it's a common practice for small business owners to wear multiple hats, and it's always helpful to have a few extra heads handy, so to speak.
Cloud computing and storage have made their presences known of late, and an increasing number of businesses are turning to the cloud for help. The article "What Is The Real Impact Of The Cloud?" is a good example of the sort of exposure that's become commonplace. With that in mind, here are some useful tools that will help you grow your business.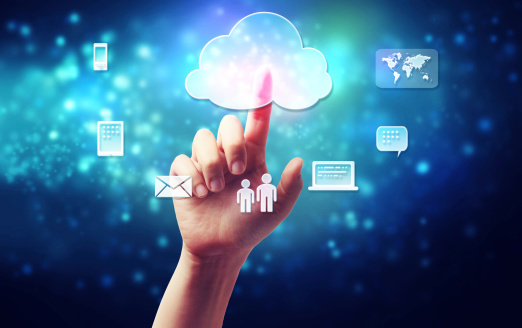 The cloud provides a level playing field for small businesses and freelancers
You sit down at your computer one morning, ready to put in a good day's work, when you notice that someone sent you a link to a classic R.E.M. video on YouTube. So you go there, see the video, and then wonder what the band members are doing post-breakup. Off you go to the main fan site, where you happen to see a reference to a side project, so it's off to Wikipedia to read up on it. While on Wiki, you see eight other topics that catch your eye. Soon, you look up and realize the sun's gone down.
Chrometa tracks your time, logging all of your computer activity, breaking it down by webpages, e-mail, applications, and documents. This is an easy way to do time tracking, a valuable tool for freelancers. It comes with a 30-day free trial.
No matter how fancy computer technology gets, secure file storage will always be a thing. When you save a file to Dropbox, it saves to your smart phone, computer, and to the Dropbox website as well. You get safe, secure storage and file synching, ease of sharing, and the first 2GBs of data storage are free. How can you not have this?
If you have a small business, you know that sometimes you need to send off a document that requires your signature. Starting at $10 a month, DocuSign Pro enables you to prepare, sign, and send documents, as well as access them for future reference thanks to a secure cloud platform.
Evernote is the perfect blend of a scrapbook and a notebook. Clip web articles, take photos, capture handwritten notes, you can do it all with Evernote. It's a well-organized tool that features an excellent search function so that you'll always find that one obscure note that you filed away a year ago. The lowest level is free, and you can upgrade from there.
If your business or freelance assignments lean towards anything involving creativity, you may find yourself in need of storyboarding. Maybe you're shooting a video, putting together an ad campaign, or creating a commercial. Whatever you need it for, Story Board is an automated storyboard creation tool. It offers a free trial, and a pricing structure that takes into account individual users, educational institutions, and corporate users.
There are lots more tools out there, as the article "Mobile Business Moves For Professional Organizers In 2014" shows. It's encouraging to see that there are plenty of resources out there in the cloud that can help the small business owner or enterprising freelancer run with the big dogs.
Disclosure
This page may contain affiliate links, which means I may get paid commission on sales of those products or services I write about. My editorial content is not influenced by advertisers or affiliate partnerships.
John Terra has been a freelance writer since 1985. His favorite inspirational speaker was General George S. Patton, especially when George C. Scott did the role.
John Terra has been a freelance writer since 1985. His favorite inspirational speaker was General George S. Patton, especially when George C. Scott did the role.