Setting Up A Business Blog That Works
This page may contain links to Amazon.com or other sites from which I may receive commission on purchases you make after clicking on such links. Read my full Disclosure Policy
Image © Corbis / Image Source – IS0999NA3
It makes me sad when people tell me they've tried blogging but it just didn't work for them. Like so many other aspects of business – or life, for that matter – what you get out of something is directly related to what you put into it. Here are three tips from Tamiya King to get your blog back on the right track.
Part of building a successful business is informing customers about your brand philosophy and making clients familiar with your products and services. A business blog can help you accomplish these goals – if you set the blog up in a way that will properly appeal to clients. Here are some essential tips that will assist you in your blogging ventures.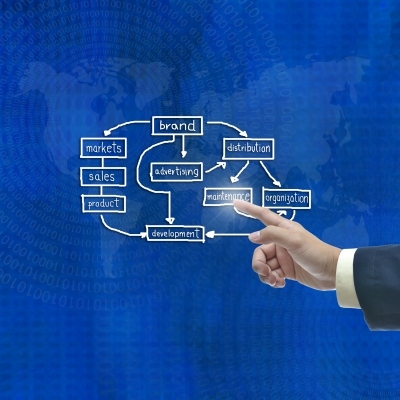 Image courtesy of arztsamui / FreeDigitalPhotos.net
Search for Your Niche
Remember not to be too general in your blogs, and address an aspect of your business that your competitors may not be talking about. For instance, if you run a website for professional organizers, address the ways that technology can help you better serve your customers by reviewing calendar services, or providing ideas for essential information to include in event reminder emails.
If you run a bakery, blog about ingredient substitutes that you use to cater to customers with food allergies or intolerances. When you distinguish yourself from other companies in your genre, those who are interested in your business will likely become faithful blog readers.
Include the Community
While the main objective of your business blog should be to showcase the products and services that you offer, you should also make it apparent that your business is involved in the community. Let your readers know about a local charity your company is involved with, and inform those who follow your blog about fundraisers that will benefit a particular cause to encourage participation.
For example, if you work with a nonprofit that provides clothing and supplies for children returning to school, give your readers all the information about a school supply drive in your city, and include the link to the charity on your blog. This indicates that your company is concerned about working toward the greater good of your community, and isn't hyper-focused on simply making money. Actually, your philosophy on giving will likely attract more customers.
Image courtesy of Michal Marcol / FreeDigitalPhotos.net
Make Your Blog Interactive
It's important that your blog isn't filled with written content alone. Embed videos of you or a staff member explaining a new service or product, or include a survey on your blog that allows customers to vote on the company items they like best. You can even encourage readers to post their own videos to review an item they've recently purchased from your company. Giving your customers something other than reading material to look forward to when they visit your blog will increase the interest in your company and result in more sales.
Image courtesy of Grant Cochrane / FreeDigitalPhotos.net
These simple tips will continue giving your business a positive reputation while building a readership for your blog that lets clients see your business as a reputable pillar in the community. Happy blogging!